Mrs. Stillman's 5th Grade Blog-January 11, 2019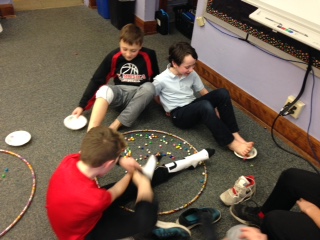 A reminder that next Monday, January 21 there is no school in order to celebrate Martin Luther King Day.


Reading
Last week students' worked on a Journey's unit, a historical fiction text titled Rachel's Journal: The Story of a Pioneer Girl. They worked on analyzing/evaluating, first-person point of view, and cause and effect.
This week we begin a new novel, Number the Stars, by Lois Lowry begins this week. This historical fiction b novel is a Newbery medal winner. It takes place in Denmark in 1943, while the country was taken over by Nazi Germany. Annemarie Johansen and her family live in the same apartment building as their good friends, the Rosens. As the Nazis begin to carry out their goal of "relocation" for Jews, plans for escape must be made quickly. Throughout this unit students will be given background information and we will explore the book through classroom discussions and activities.
Skills: Prefixes, how they change meaning. Using context to find meaning of a prefix.
Figurative Language - Focus on simile, metaphor, and hyperbole. We will continue to chart and have mini lessons on various forms of figurative language throughout the school year.
Science
The groups are working on their individual spheres, hydro, geo,, bio., This week we are doing experiments for their spheres and will continue some research to find a sphere problems.
This is for the science text
Social Studies
Last week our focus was on the Native American tribes that lived in the Southwest region. Students read from their textbooks and worked in their notebooks creating a map of the tribes as well as a vocabulary flip book. We also watched a short film about Pueblos. Daily Geography examined the major waterways of the United States. Washington was the state for the geography challenge. This week we will be looking at the tribes of the Northwest Coast. To go along with that, the Daily Geography will look at a physical map of Canada.
The students also took the qualifying test for the upcoming school Geography Bee. They will find out early this week if they qualified. I will send a separate email with information about the state and national Geography Bee, including dates and requirements.
Math
We continue to work with fractions by converting Decimals to Fractions and Fractions to Decimals. We will also review Ordering Fractions. This Thursday we will have a pretest on Chapter 5 with a Test on Friday. Next up will be Multiplying and Dividing Fractions.
Language Arts/Writing
This week we will have a spelling/Dol test on Thursday. (Note-One day earlier) The spelling words are a set of Homophones. The ten spelling sentences are due on Wednesday.
In Grammar, we continue to explore Be verbs and Helping verbs.
In Writing, we have been working on a timeline for the history of bubble gum, Next up, we will compose a persuasive paragraph regarding bubble gum!
Religion
This week we will continue exploring the sacrament of Matrimony. The students were asked to bring a copy/photo of a photo of wither their parents or grandparents wedding. A photo of a photo works for this project. They can send it to my email and I can print it out if that makes it easier.
In addition, we will explore this week's Gospel in our Venture magazine: Jesus Gathers People Together.