Mrs. Stillman's 5th Grade Blog-January 25, 2019
Sunday, January 27th
10:15 Mass (Wear your school uniform and earn a dress down pass!)
11:15 Open House: Parishioners and current families are invited to the Innovation Center for a ribbon cutting ceremony and to see our technology in action.
12:30 Junior High Musical: The Little Mermaid, Jr.
Monday, January 28th
DRESS: Pajama Day!
1:30 Geography Bee - Grades 4-8
Tuesday, January 29th
DRESS: Red & White Day
Mass with Dominican High School-Join Us!!
Wednesday, January 30th
DRESS: Wacky Wednesday! From your hair to your shoes, be as silly as you can be! How many colors can you wear? Mismatched socks? Backwards top? The wackier the better.
1:30 Spelling bee
Thursday, January 31st
DRESS: Think: SUMMER! Let's pretend it's already summer! Maybe you're headed to a luau or just wearing shorts, but dress like we're feeling warm ocean breezes. Be sure to layer on your way to school!
8:30 All School Prayer Service: Donovan Hall
8:45 Spirit Team Kahoot: Donovan Hall
9:00 Buddy Class: Virtue Activities
Friday, February 1st
DRESS: Favorite Team Friday. Wear your favorite team attire - either your own team or as a fan!
1:30-3:00 Spirit Teams - Minute to Win It
Reading
This week we will continue reading Number the Stars, by Lois Lowry. We read one chapter aloud and listen to a chapter being read to us by the author on audio. Students are responsible for a comprehension skill after each chapter. We are also working on vocabulary and discussing this time period, setting, and the atrocities of the Nazi army.
*Keep in mind, students will need to choose a historical fiction book to read independently for our next in class report. I will supply them with a list of appropriate books too.
Science
A number of very well thought out experiments explain g different aspects of the sphere. We probably have a few more days working on studying our spheres and then we will start on presentation of the sphere to the class.
Social Studies
After our Martin Luther King's mass last Tuesday, I took time in Social Studies class to talk about the importance of his message of equality for all. I had several thoughtful quotes from MLK that we reflected upon. The students watched a short clip from Martin Luther King Jr's "I Have a Dream" speech and listened for those quotes and why he said them when he did. Discussions were great! Ask your child what they thought about our egg demonstration and what makes his/her yolk important—will hopefully include some positive character descriptions! We'll continue to talk about the tribes of the Northwest Coast and Arctic regions. For the few classes that I have the 5th graders this week due to Catholic Schools Week activities, we will be working on our Totem Poles and narrative stories. We'll also finish up our regions of Canada for Daily Geography.
Math
We continue to work with fractions by adding and subtracting fractions with like and unlike denominators. In addition, we have been adding and subtracting mixed numbers including regrouping when necessary.. Next up we will explore circle graphs with fractions.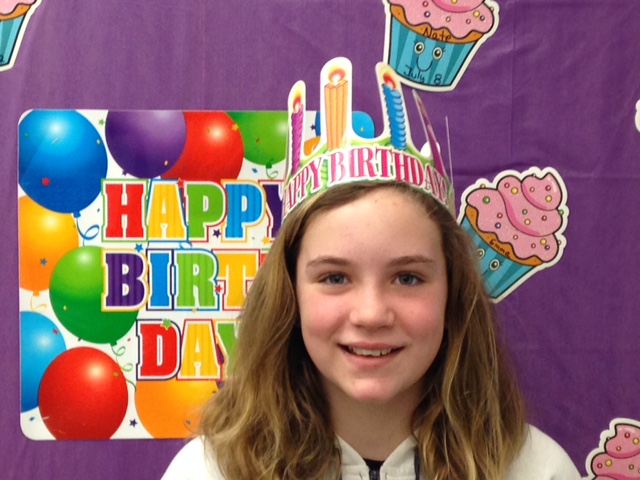 Language Arts/Writing
Vocabulary pages are due on January 30 followed by the test on January 31.
Due to Catholic Schools week activities, Language Arts and Writing will be limited this week to the vocab test. If time permits , we will work on our persuasive writing.
Religion
Religion will revolve around the Catholic Schools week Activities!!