Mrs. Stillman's 5th Grade Blog-February 8, 2019
This Thursday is St. Valentine's Day. Each student is encouraged to bring a Valentine to exchange. We will celebrate with some sweet treats. Don't forget to wear red !
Reminder: There is no school February 15 and February 18 due to teacher In-service days.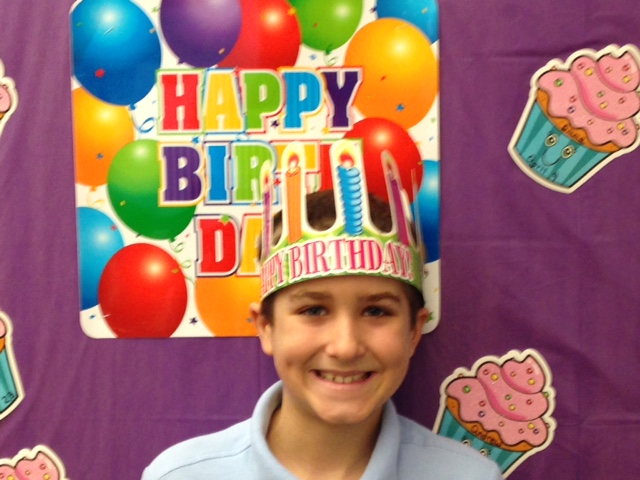 This Wednesday, We will sing Happy Birthday to Alexis!
Reading
This week we will complete our novel, Number the Stars. Upon completing we will discuss the themes and complete a plot diagram of the story. We will also chart the difference between reality and fiction in this historical fiction novel. The kids loved this book and were so engaged throughout the unit, I don't want it to end! I hope it keeps them excited about Historical Fiction and all the learning opportunities this genre brings!
Book Report: This Monday your child may have chosen a historical fiction book to read independently for our next in class report. We have already been to the library and looked at lists of good books of this genre. Please make sure they bring the parent and student signed form back Monday. Although they have a month to read their book, many of these books are longer and they may need to get started right away in order to make the March 6th deadline. I appreciate your help in keeping them on track with their reading. This will be their only reading homework this month, so I expect them to read nightly.
Science
The sphere presentations were very well done and another example of why text books are being left behind. Many of the groups looking at the same spheres came back with different and interesting information on their sphere. I found pieces of information in almost every presentation that was new to me and added to my sphere knowledge or sphere of knowledge. I am trying to figure out how to send the presentations home this next week. Next week we will work on a Mars biosphere. Hopefully this one works better than Biosphere 2.
Social Studies
The students are continuing to work on their Totem Poles and narrative stories. We will finish out the Native American Unit by looking at the tribes of the Arctic. We are back to Geography Challenge as well as Daily Geography which will focus on the Arctic Tundra.
Math
We continue to work with fractions. and have moved into multiplying and dividing fractions. The students will be challenged to not only perform the operations accuracy, but also understand what is happening when we multiply and divide fractions. In addition, we will review the process of cross canceling or reducing before we perform the operations.
On Tuesday, February 12, all 5th graders will be taking their 2nd STAR test in Math.
Language Arts/Writing
Grammar: We are currently learning the Be Verbs. We are also looking at Linking verbs. This week we will take a look at the rules for Has, Have, and Had,
Religion
This Tuesday, February 12, we will be preparing Mass. Please join us if you can!
On Thursday, we will get together with our Buddies to exchange Valentines. In addition, we will be reading the Sunday Gospel in the Venture magazine: Jesus teaches us the Beatitudes.